We will be more successful in all our endeavors if we can let go of the habits of running all the time, and take little pauses to relax and re-center ourselves. And we'll also have a lot more joy in living. ~Thich Nhat Hanh
Client focused
Unique individual treatment plans.
We're green
Paperless, eco-friendly products.
Cozy calm environment
Come enjoy our lounge with coffee, tea, books and essential oil diffusers.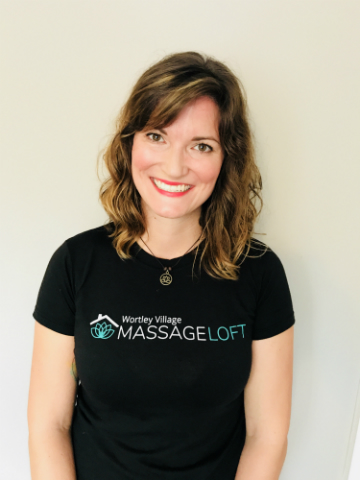 Brittney Lawson, RMT
Brittney Lawson is a Registered Massage Therapist who graduated with honours from Westervelt College in London, Ontario. She has been practicing with a busy clientele since August 2014. She has a background in Health Science, and holistic nutrition. Through continuing education courses, Brittney has increased her knowledge in Myofascial release and cupping massage.

Using a kind heart and skilled hands, Brittney is passionate about helping her clients reach their specific goals for optimal health. Treatments are individual-based and include a thorough assessment as well as a stretching and strengthening home care exercises. Brittney focuses on attaining client goals by combining a variety of techniques including Swedish massage, myofacial release, trigger point therapy, cupping massage, aromatherapy, joint mobilizations, and active and passive stretching.

When Brittney is not working she strives to find balance and keep a healthy body, mind and spirit. This involves a regular yoga practice, running, volleyball, music, playing with her dog, Max.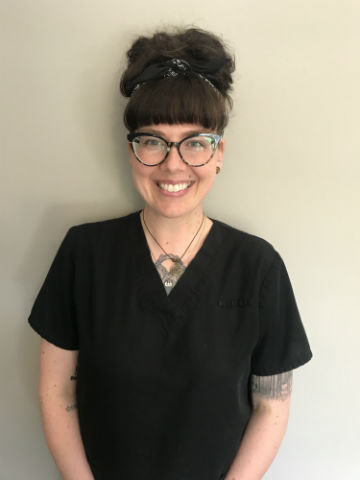 Tamara Brebner, RMT
Tamara graduated from D'arcy Lane in 2007 and has been registered with the College of Massage Therapists since then, primarily practicing in Old South.

Tamara focuses on providing patients with a calm, quiet and compassionate environment, while building effective treatment plans that address individual needs and goals within the massage therapy scope of practice. Tamara has added training and interest in myofascial release, pre/post natal therapy, working through phases of anxiety and cupping therapy. A lifelong learner, she believes there is never a limit to improving your educational background and expanding on your knowledge base.

Tamara believes in a holistic approach to life and that one's individual connection between nature, mind and body is an essential building block towards improved health. Learning to listen to the body when it is whispering is a focus to her treatment plans, and empowering clients through honest communication about their healthcare goals. Also important: a sense of humour and a grateful heart when the universe is challenging you!

When not at the loft; you can usually find her spending time with her family in nature or in one of their favourite places to eat delicious meals together. She loves her children and husband, animals, hiking, exploring, camping, travelling, studying and yoga...and is a major foodie.

"Keep close to nature's heart...and break clear away once in awhile, climb a mountain or spend a week in the woods. Wash your spirit clean." - John Muir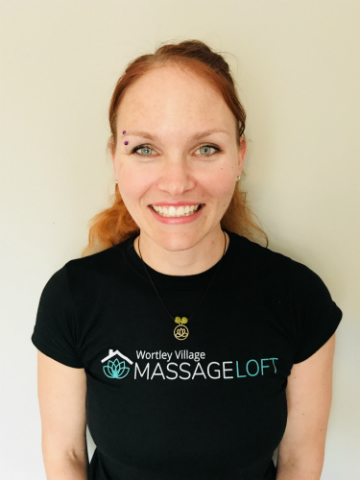 Melissa Henderson, RMT
Melissa has been practicing Massage Therapy since 2005. Over the years she has taken many extra training courses that mould her style into what it is today. Structural Integration, fascial techniques and athletic therapy are the main focus of Melissa's treatments as well as post-cancer care with extensive training in Manual Lymphatic Drainage and Decongestive therapy.

Melissa is fully qualified through the Vodder Institute to treat gross lymphedema pathologies which require compression bandaging. Melissa enjoys helping her clients to their physical goals with care and compassionate treatment. There is more to massage than just trained hands.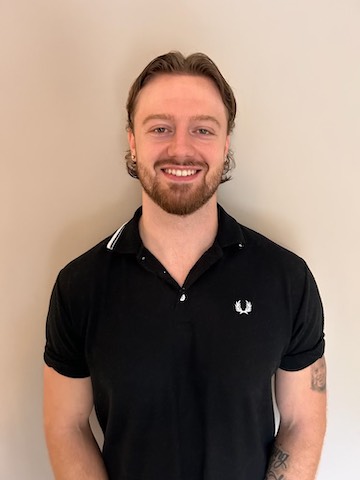 Matt Cameron, RMT
Matt recently graduated from the registered massage therapy program at Fanshawe College in
London, Ontario.

With a holistic health and wellness background, Matt understands the importance of keeping
your mind and body in shape and how massage therapy can aid overall well-being and provide a
calmer outlook in our busy lives. Known for his human relations skills, Matt consistently
exceeds expectations by ensuring every massage has a client-first approach, with a thorough
assessment, treatment, and aftercare plan unique to the individual. Matt specializes in deep tissue
work but offers other types of treatment, including pre/post-rehab and relaxation massage. Matt's
techniques include Swedish massage, Trigger point therapy, joint mobilizations, hydrotherapy,
and myofascial release to provide an effective and satisfying treatment.

Matt has a passionate and enthusiastic view of massage therapy and wants to continue his
education by taking advanced courses each year.

When Matt's not working, you can find him outdoors playing with his two children or doing
some physical exercise, whether running, weight lifting, or mountain biking.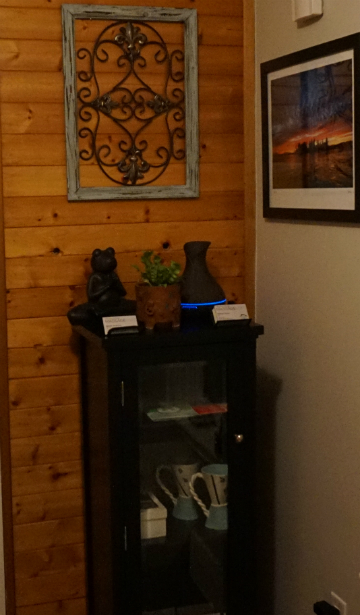 Services we offer
We offer a wide-range of therapeutic services at the Massage Loft. We are certified in the following:
Massage therapy modalities:
Deep Tissue
Trigger point
Relaxation
Myofascial massage
Cupping massage
Lymphatic drainage
Sports massage
Specialized treatments:
TMJ dysfunction
Prenatal massage
Repetitive strain injuries
Headaches and migraines
Whiplash injuries
Sciatic nerve pain
Sprains and strains
Digestive disorders
Sports taping
We offer treatment for the following durations and pricing:
60 minutes
$
100
/
*price includes HST
75 minutes
$
120
/
*price includes HST
90 minutes
$
135
/
*price includes HST
Want to book an appointment?
Contact us
Send us an email, give us a call or book through our service.
Email
wortleymassageloft@gmail.com
Address
1/2-174 Wortley Road Upper,London, ON, N6C 3P7